Students learn firsthand about the Holocaust through the making of their own professional oral history documentary.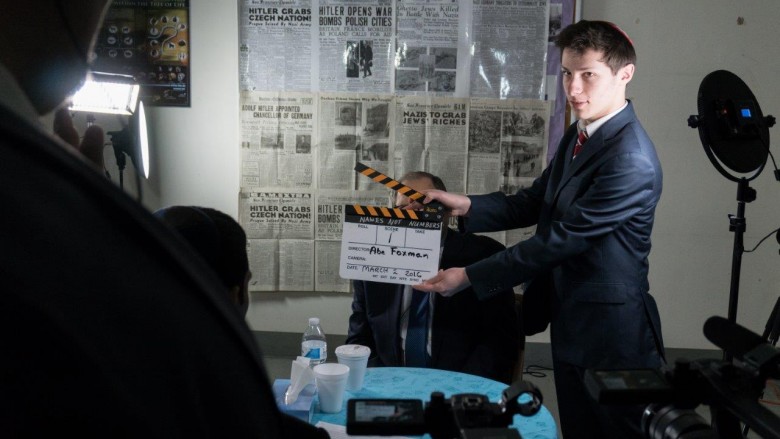 MTA students conduct oral history testimonies, and by doing so, form inter-generational connections that inspire them to combat anti-Semitism and all forms of hatred and intolerance. The program was founded at MTA and sister-school Central (YUHSG) a decade ago.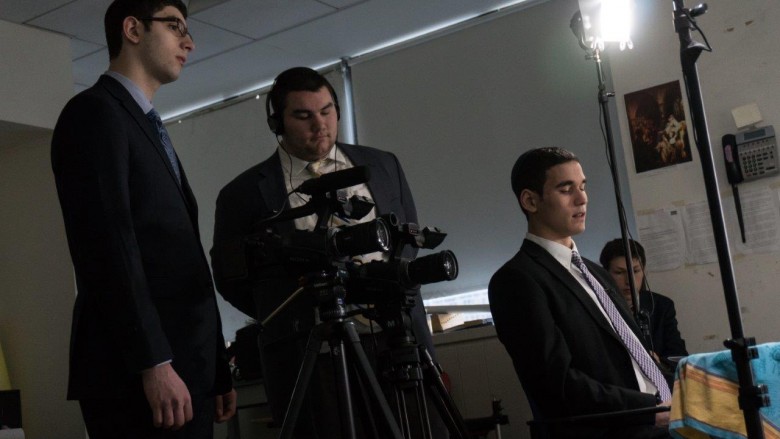 The "Names, Not Numbers"  program, developed and created by Mrs. Tova Rosenberg, transforms the teachings of the Holocaust by taking it beyond traditional classroom walls and turning it into an interactive, creative and empowering educational lesson with students. Students learn about the Holocaust from those who experienced it, thus preserving survivors' stories for future generations.  This educational project gives the students a chance to be inspired and come face to face with people who are bona fide heroes.  At the same time they also form intergenerational friendships with their interview subjects.
"Names, Not Numbers" offers an integrated, multidisciplinary curriculum, combining research through a custom made website, interviewing techniques, documentary film tools, and editing.  Throughout the project, the students work with professionals—journalists or newspaper editors, a filmmaker, and history teachers—who prepare them for making their oral history film documentary. Students acquire documentary filmmaking skills, interview and film eyewitnesses, and ultimately create a Holocaust oral history film documentary that will become a permanent part of Holocaust Museums and major academic institutions.
The crux of the project is the one-hour film interview that each group of students conduct with either a Holocaust survivor or a World War II veteran. These interviews are then edited down by the students, into 15-minute segments and combined into the documentary film, "Names, Not Numbers."
The documentary maker/film director films students, teachers, and interviewees throughout the process, and includes the student edited interviews and produces a documentary entitled "Names, Not Numbers: A Movie in the Making©."   At a culminating event which honors the interviewees and showcases the students' work, this documentary, is screened for the school community and has also been shown on Kristallnacht, Yom Hashoah, and Tisha B'av, world-wide.
All of the YUHSB documentary films have been accepted into the archives of the Jewish National and University Library of Israel at the Hebrew University of Jerusalem.  In addition, they are being archived at Yad Vashem and the Gottesman Library at Yeshiva University.
For the past few years, NNN participants have had the unique opportunity to travel to Poland to learn first-hand about both the atrocities of the Holocaust and the continuity of the Jewish people.